Have You Seen A Spotted Skunk?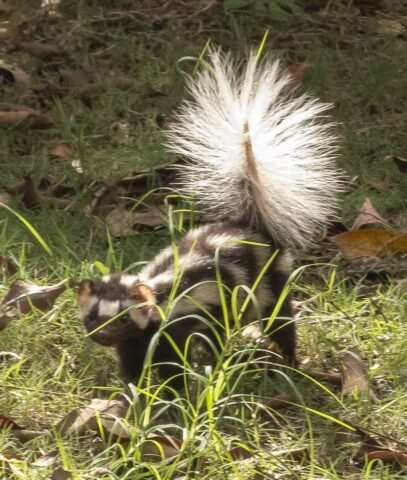 Florida Fish and Wildlife Conservation Commission and SPCA Tampa Bay Wildlife Team need your help! Eastern Spotted Skunk populations are declining around Florida. Biologists are trying to get an accurate picture of their numbers by asking the public for any sightings. 
If you have seen an Eastern Spotted Skunk please let us know by completing the survey located here. You will be asked for the date and location for the sighting as well as a photo if you have it.  
As always, if you have other wildlife needs or have found orphaned wildlife please give our team a call – wildlife resources are available here.